Since 1945, Hamrick's Has Been All About Family
Hamrick's is a family owned and operated business that was started over 60 years ago.
Company roots date back to 1945, when Oliver and Edna Hamrick purchased a small grocery and general merchandise store. Soon afterwards the Hamrick's began buying and selling closeout fabrics from area mills.
Today, the Hamrick family continues to follow their parent's dream. Barry Hamrick, president of Hamrick's Inc. says "my parents saw a need and filled it as far as selection, quality, price and a pleasant environment to shop in. Our goal is to continue that vision everyday."
Currently, Hamrick's operates 21 store locations in South Carolina, North Carolina, Georgia, Tennessee and Virginia. Most stores range in size of over 40,000 square feet. The Corporate Office is located in Gaffney, SC along with the distribution and wholesale center. Also located in Gaffney is the "old Hamrick's store" that Mrs. Hamrick ran up until several years ago. Today it serves as a popular clearance center.
Hamrick's offers name brand and high quality clothing, a popular shoe department, and home accessory and gift departments at affordable prices for everyone in the family. It also designs several of its own private labels Nikki, Southern Lady, Links, Company Collection and N Touch.
Hard work and determination continue to define Hamrick's and its success. Hamrick's buyers visit New York, Las Vegas and Atlanta every month to find the items and the prices their customers want. The in-house design group continues to create new and unique private designs for our customers and future plans have been made for store openings and renovations.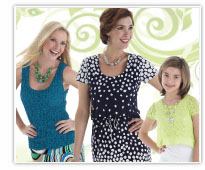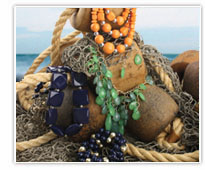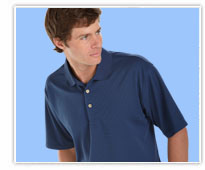 Shop MORE! Save MORE!
Get Your MORE Card Today!


One Size Fits All